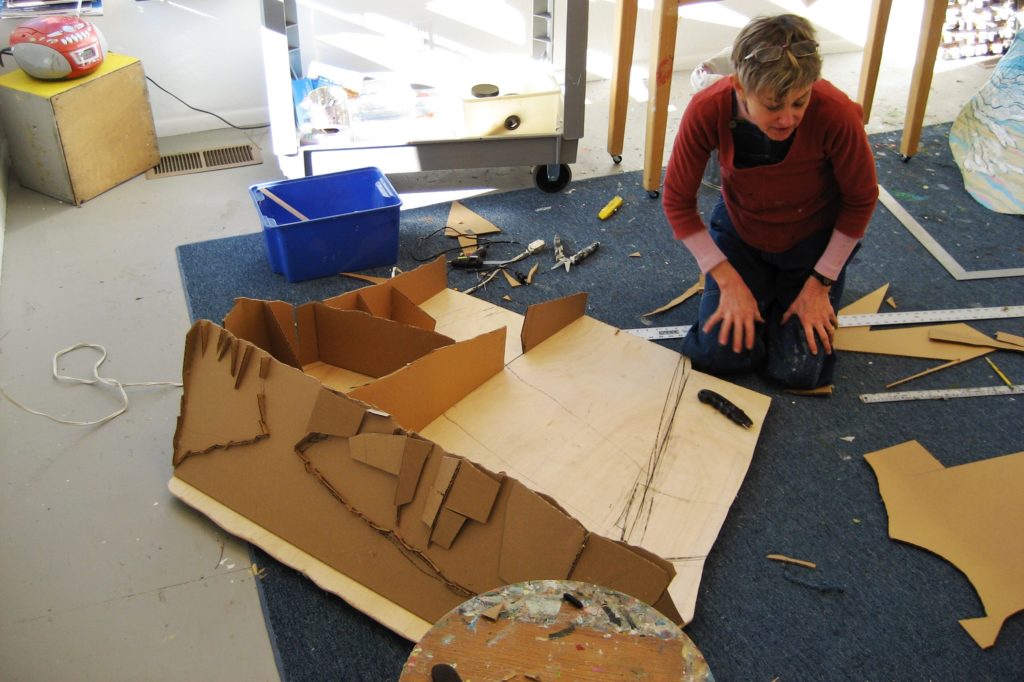 Judith White Marcellini
Judith White Marcellini worked for 25 years at the Smithsonian Institution where she assembled the first Discovery Room at the National Museum of Natural History and was curator of Education at the National Zoo. She moved to the Bay Area in 2000 and began making art full time. She has exhibited artwork in numerous places, including both juried and solo shows; and published three children's books featuring watercolor illustrations. Judith has degrees from Oberlin College, Harvard University and the California College of Arts.
"My artwork," she says, "is inspired by the wonders around us, from the fossil evidence of past times to the cosmos. My experience at the Smithsonian, and the fantastic objects and animals I encountered there, inspired a love of science that finds its way into my art practice today.
Sometimes my artworks bear a relationship to museum dioramas and displays. As a child, I loved dioramas, where I would pretend to enter into their miniature worlds. I often try for this effect in my work, to take the viewer into a new reality.
My paintings tend to be 'off the wall.' Many become bas-reliefs as they strive for dimensionality and some turn into sculptures. I use traditional media: acrylic and watercolor paint, glues, canvas, and paper, but I employ these media in non-traditional ways, forming canvas and watercolor paper into sculptural shapes and three-dimensional platforms for paintings."
To access the artist's CV, click here.
---
Contact the Artist
Please fill out the required fields with first and last name, email, subject, and inquiry below.